Welcome to Hotel Anna's Star

Anna's Star Beach Hotel welcomes you to Potos, one of the most popular holiday destinations on Thassos island.
The hotel is situated in a large, private garden that extends to a sandy beach with crystal clear water! Anna's Star Beach Hotel has a fantastic swimming pool set in the garden, just a few meters from the sea. At the back of the hotel, you'll find private parking, free of charge.The beach is organized with sunbeds and umbrellas. By heading left, only a few meters from the hotel, you will find San Antonio beach. This beach is a well-known place to enjoy breathtaking sunsets.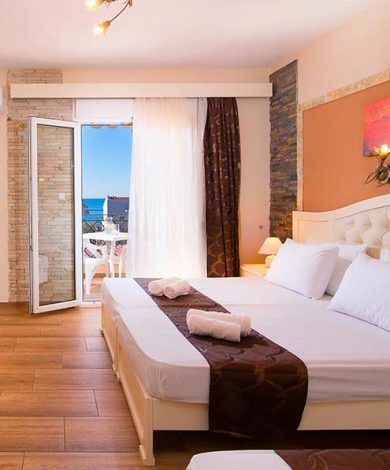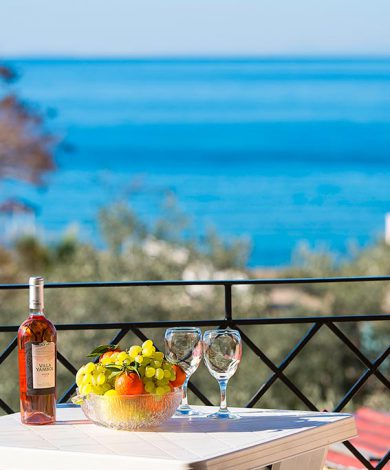 Our Rooms

Hotel Anna Star offers spacious rooms with either sea view or garden view, which can accommodate up to 4 guests.
All of our rooms are air-conditioned and stylishly furnished.
Book Now
Our Facilities

Enjoy our swimming pool and make your relaxation even more enjoyable by ordering something from our pool bar. Our yard is nicely decorated and exudes a family atmosphere. Barbecue is available upon request.
Read More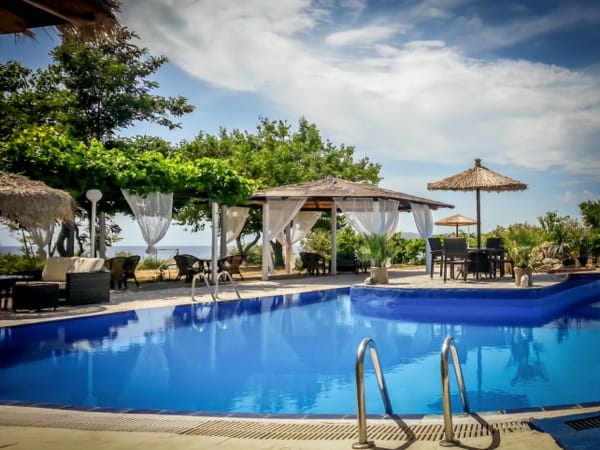 We had the best time on our family vacations at Anna's Star, totally recommended! We enjoyed the pool, the beach and the food was delicious.
Very kind and helpful host, gave as everything we needed for our stay. The room was clean and we spent a lot of relaxing hours at the nice balcony. We hope to visit the hotel again.
The best location in Thassos! Right in the center of Potos, all the shops are very close within a small distance on foot. Our room was comfortable and the kids really enjoyed the nice spacious pool. Kind staff and good service.
Where we are

Contact info & location